Costway offering a deal on Top Loading Water Dispenser with Built-In Ice Maker Machine. Apply a coupon code MEMO10 to get it for $269.95. Shipping is free.
---
---
Product Details
Top Loading Water Dispenser with Built-In Ice Maker machine
Elegant Sleek Design: This water dispense will look classy in your home, office, or any public space. It has a sleek design yet it is super powerful and it's built to last for many years.
Tri-Temp Water Cooler: This water dispenser features a Tri-temp push button faucet making it easy to dispense cold, hot, and room-temperature water. Near boiling hot water is great for instant beverages and meals.
Control Panel & LED Indicators: It is easy to use the control panel to start making ice, hot or cold water. LED indicators to let you see at a glance whether the water dispenser is on or off and whether it's heating, cooling, or making ice.
Child Safety Lock: It is equipped with a child safety lock on the hot water spout, so the entire family can use it worry-free. This user-friendly security lock on the hot water faucet can prevent accidental burns.
Top Loading Dispenser: This water dispenser loads from the top and allows you to spot if the dispenser is running out of water, which is a great feature for office settings.
---
Related Posts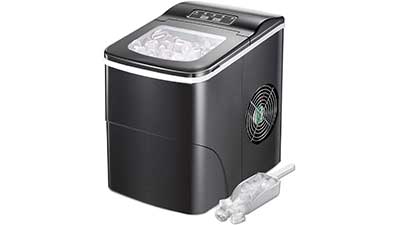 AGLUCKY Ice Maker Machine for Countertop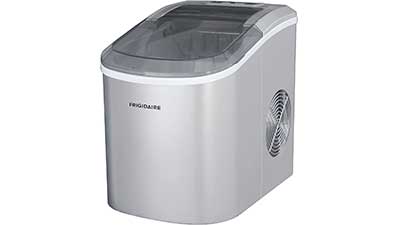 Frigidaire EFIC189-Silver Compact Ice Maker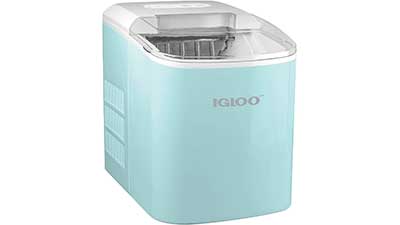 Igloo ICEB26AQ Automatic Portable Electric Countertop Ice Maker
---