Amazon offering a deal on TEAMGROUP AX2 512GB 3D NAND TLC Internal SSD. Shipping is free.
---
---
Product Details
TEAMGROUP AX2 512GB 3D NAND TLC Internal SSD
Amazon Special edition Internal SSD. Manufacturer Warranty: 3-year or TBW (Terabytes Written) limited warranty. Free Technical Support and Customer Service on TEAMGROUP's official website. The definition and conditions of TBW are based on the JEDEC standard.
High-Efficiency Performance – Uses SATA III 6Gb/s transfer interface. Read/write speed up to 540/490 MB/s which offers more efficient data transferring performance. It also provides lower power consumption and a quiet operation experience. Best selection for pc and laptop upgrades.
Capacities are available in 256GB ~ 2TB to satisfy all your needs, whether you are looking for a system drive or gaming drive.
Trustworthy and Reliable – With garbage collection, wear-leveling technology, ECC (Error Correction Code), S.M.A.R.T., and TRIM functions, AX2 Internal SSD ensures operational efficiency, and monitors the status of your drive, maintains the maximum performance of compatible operating systems, and prolong the service life of the SSD.
4 Times Faster Than HDD – With great performance and ultra-fast read and write speed, AX2 solid-state drive is 4 times faster than the traditional hard drive. It speeds up boot time, shutdown time, and the response time of applications. Absolutely the best product to replace the traditional hard drive.
Product Description – TEAMGROUP Internal SSD
Precautions The speed was tested by TEAMGROUP and for reference only. 1GB=1,000,000,000 Bytes. In an OS system, it would be displayed as 1,000,000,000 Bytes/1024/1024/1024 = 0.93GB Definition and conditions of TBW (Terabytes Written)are based on JEDEC standard Transmission speed will vary according to different hardware/software conditions, therefore the data can only use for basic reference. NOTES We reserve the right to modify product specifications without prior notice. Different devices may have a different best format for usage. It is recommended to format the device before use to ensure the correctness and the integrity of the SSD.
WARRANTY PERIOD All TEAMGROUP's "Team" brand solid-state hard drives have limited warranty service, which means that from the day of purchase if the product is damaged due to natural causes, customers can enjoy free maintenance services within the warranty period. This warranty might not apply to customers in certain countries or states due to conflicts of laws, but this limited lifetime warranty does not affect a customer's right to enjoy the longest warranty period allowed by law in those areas.
Please read carefully the related disclaimer or limited liability clauses of this policy. TEAM Internal SSD provides a limited warranty or TBW warranty based on which occurs first. If the product specification has different versions, or TBW differs, the warranty will follow the version upon purchasing.
TEAMGROUP Internal SSD has the right to conclude the final decision.
---
TEAMGROUP AX2 512GB 3D NAND TLC Internal SSD $25.99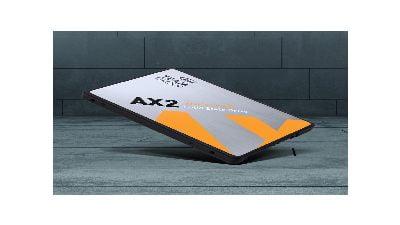 TEAMGROUP AX2 512GB 3D NAND TLC Internal SSD - 6Gb/s transfer interface. Read/write speed up to 540/490 MB/s offers efficient data transfer
Product SKU: B08CK7T9FG
Product Brand: TEAMGROUP
Product Currency: USD
Product Price: 39.99
Product In-Stock: InStock