Maple Hill Shelf Stable Whole White Milk 12*8 Fl Oz At $28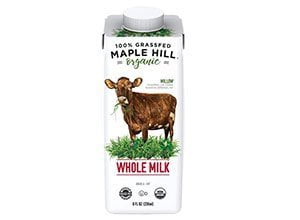 How to get the deal
---
Click Here Go to  Offer Page
Add Product to the cart.
Enter the shipping details.
Make the final payment of your product.
Enjoy the deal.
Maple Hill Shelf Stable Whole White Milk
Original 100% grass-fed organic milk brand in America
100% pasture-raised grass-fed cows from small family-owned farms.
Incredible taste, no preservatives.
Long-lasting and chemical-free, our delicious ultra-pasteurized UHT shelf-stable milk reduces food waste and can be stored at room temperature for 50+ days after delivery.