Walmart Offering a deal on Satellite Obstacle Avoidance Sky Rider Drone. Free 2-day delivery on $35+ orders. Free Pickup not available.
---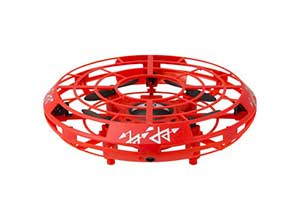 Deal Price:$18.10
Regular Price: $24.99
Discount: $6.89 (27%OFF)

---
Product Details
Satellite Obstacle Avoidance Sky Rider Drone
Obstacle avoidance senses an obstacle up to 6 ft away
Built-in Infrared sensors
6-axis gyroscope for stable hovering and flying
4-channel direction control for improved stability & usability
Altitude hold
LED navigation lights
Control distance: up to 32.8 feet
IR remote control
On/off switch
Charge time: 40-50 minutes
Sky rider drone – Product Description
Like the greatest of dodge ballplayers, this small drone avoids obstacles all on its own with the help of infrared lasers. It can detect obstructions from up to 6 feet away!
With this built-in avoidance technology, you can manipulate the drone's flying pattern with your hands as if you're playing a game of Frisbee in the future.
When you're ready to recharge the drone simply grab it gently out of the air. Its small size and easy-to-use features make this drone fun and safe for all to enjoy.
---
Satellite Obstacle Avoidance Sky Rider Drone At $18.10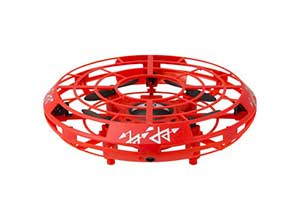 Sky rider drone - Obstacle avoidance senses an obstacle up to 6 ft away, Built-in Infrared sensors, IR remote control
Product SKU: 963310219
Product Brand: Sky Rider
Product Currency: USD
Product Price: 14.97
Product In-Stock: InStock