Creme of Nature Offering a New and improved Perfect Edges Hair Gel. Please complete the form and we will notify you when your sample has shipped. Limit one per customer and household.
---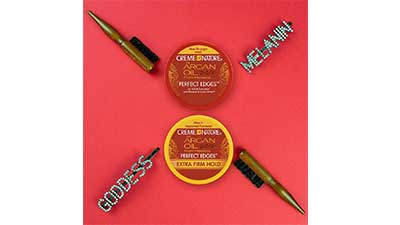 Deal Price:$Free

---
Product Details
New and improved Perfect Edges Hair Gel
Creme of Nature's Perfect Edges with Argan Oil from Morocco products have recently been reformulated and they want to give you a chance to try it. Creme of Nature took your feedback regarding their Perfect Edges gel to heart and went to the lab to create a better version with stronger hold and longer control.
This formula is perfect for making sure your hair is slain and edges are laid with no residue, no flaking; this non-greasy, non-sticky formula is perfect.
The new & improved Perfect Edges hair gel infused with Argan Oil controls & holds down edges, moisturizes & gives exotic shine to the hair, and perfect to use for creating sleek, smooth styles, ponytails, sculpting & styling your hair.
Complete the details below to receive your FREE samples!
---