Micro Center group Offering a Free sample of Morpheus 360 Wireless Bluetooth Headphones. Please complete the form and get the Coupon Text. Visit Microcenter, redeem the coupon. Limit one per customer and household.
---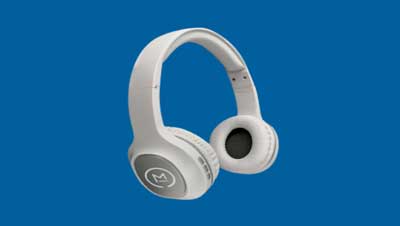 Deal Price:$Free

---
Product Details
Morpheus 360 Wireless Bluetooth Headphones
Playtime up to 8 hours
Built-in Microphone
One-touch Media Controls
USB to Micro Charging Cable
Product Description
Morpheus 360 Wireless Stereo Bluetooth Headphones On-The-Ear, Quality Stereo Sound, One-Touch Media Controls, Track Forward/Back, Volume Up/Down, Answer or Make Calls, Built-in Microphone, USB to Micro Charging Cable. Play Time Up to 8 hours, Charging time 1-2 hours. Works as a Wireless Headphone or as a Wired Headphone, perfect to use on Airplanes, PC/MAC or legacy devices with a 3.5mm Jack.
---
How to get the Free Headphones?
Enter the details in the given form.
Receive a coupon text.
Bring either a digital or a physical copy of the barcode into any Micro Center location.
Your order will be held for three days. Be sure to bring your coupon, as it cannot be used on the website.
No catch or purchase is necessary to claim this coupon!
Coupons are limited to 1 per customer.