Amazon offering a deal on LEVOIT Air Purifiers for Home Allergies Vista 200. Clip inpage $20 Coupon to get it for $69.99. Shipping is free.
---
---
Product details
LEVOIT Air Purifiers for Home Allergies Vista 200
Designed in California: 100% ozone-free, does not use UV or ions which produce trace amounts of measurable ozone, a harmful air pollutant, and lung irritant. Enjoy fresh air that's completely natural and healthy to breathe
Levoit air purifiers h13 – Save on Energy Costs: Thanks to the advanced brushless motor, the air purifier consumes as little as 0. 9W of electricity. Running this air purifier 24 hours a day for an entire year can cost as little as dollar 6—up to 30% less than other air purifiers
3-Stage Filtration: Pre-Filter, H13 True HEPA Filter, and High-Efficiency Activated Carbon Filter work seamlessly together to eliminate dust mites, mold spores, allergens, odors, pet dander, smoke, and VOCs (volatile organic compounds)
Sleep Mode: With Sleep Mode running at the lowest fan speed, this air cleaner is just at 26dB. Enjoy easier breathing and undisturbed sleep as the Vista 200 eliminates the odors from pets and smokers whisper-quietly
Gentle Night Light: The odor eliminator features warm night light with 2 brightness levels, promoting a perfect night of sleep. Button light can disappear if you are sensitive to light
Product Description
Always Fresh Air – Use Levoit designated replacement filter of Vista 200 air purifier (Search for Vista 200-RF) to maintain product performance and bring you the whole-year cleaner air.
Breathe better as your Levoit purifier tackles contaminants with its 3-stage filtration. With High-Efficiency Activated Carbon Filter can reduce compounds such as formaldehyde, benzene, ammonia, hydrogen sulfide, and volatile organic compounds (VOCs).
While powerful, effective, and advanced, Levoit designs stylishly fit in any interior. Have it work hard to purify up to 161 ft² while never looking like an eyesore.
The beautifully designed LED display can be turned off during operation and provides plenty of options.
---
LEVOIT Air Purifiers for Home Allergies Vista 200 At $69.99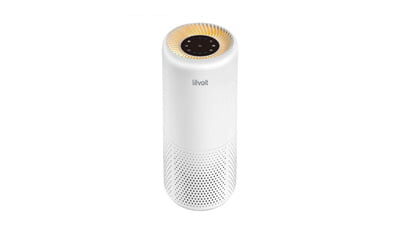 LEVOIT Air Purifiers for Home Allergies Vista 200 - 100% ozone free, does not use UV or ions. 3-Stage Filtration: Pre-Filter, H13 True HEPA Filter
Product SKU: B07Q1S7GGJ
Product Brand: LEVOIT
Product Currency: USD
Product Price: 62.99
Product In-Stock: InStock
LEVOIT Air Purifiers for Home Allergies Vista 200 At $69.99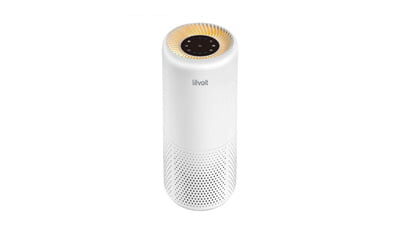 LEVOIT Air Purifiers for Home Allergies Vista 200 - 100% ozone free, does not use UV or ions. 3-Stage Filtration: Pre-Filter, H13 True HEPA Filter
Product SKU: B07Q1S7GGJ
Product Brand: LEVOIT
Product Currency: USD
Product Price: 62.99
Product In-Stock: InStock