Cellwest group Offering a Free sample of Headphone Jack Adapter and Charger. Please complete the form and we will notify you when your sample has shipped. Limit one per customer and household.
---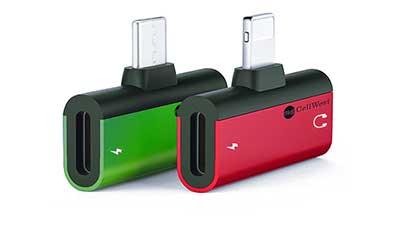 Deal Price:$Free

---
Product Details
Headphone Jack Adapter and Charger
If extra cables are getting you tangled, this plug-in-style splitter might meet your needs.
It acts as a splitter for the phone's Lightning/USB-C port that allows you to plug in both an audio cable and a charging cable at the same time.
Whether you want to charge in the car, on the go, or at home,
The adapter makes it possible to listen to 3.5 mm audio and power your phone, simultaneously.
Product Description
Starting with the iPhone 7, Apple nixed the traditional headphone jack on their cell phones
More and more devices are shipping with only USB-C ports and without traditional headphone jacks, from modern Android phones like the Moto Z or HTC Bolt or Google Pixel 2, to the new Macbooks.
So using a headphone jack adapter can be a great solution.
---