Petsworld Offering a free Sample of Petsworld Training and potty pads. Free samples are available to US residents only.
---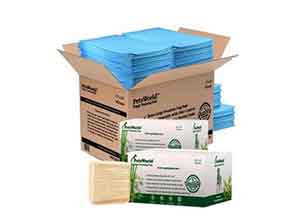 Deal Price: Free

---
Product Details
Petsworld Training and potty pads
Effective and Absorbent Dog/Puppy Potty Training Pads.
Are you newly training your puppy or need assistance with problematic indoor urination?
These training pads are considered to provide a great deal of aid towards teaching efficient use of the bathroom by first introducing your puppy to their first puppy toilet pads.
To request free PetsWorld Training & Potty Pads just fill out a simple form. The US only.
---