Get your Free Poise Sample Pack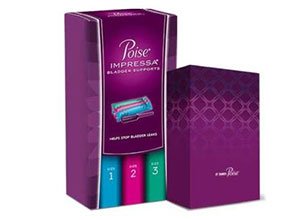 Get your Free Poise Sample Pack
Free starter Pack Samples with incontinence pads & liners
Discover why Poise® is the #1 brand for light bladder leaks.
Sign up now for a free Poise® Sample Pack and experience the comfort and protection of Poise®
Shipping times may vary depending on location. Please allow 2 – 4 weeks for the sample to arrive.