Walmart Offering a deal on Fisher Price 2.5inch Multi-Colored Play Balls. Free 2-day delivery on $35+ orders. Free Pickup not available.
---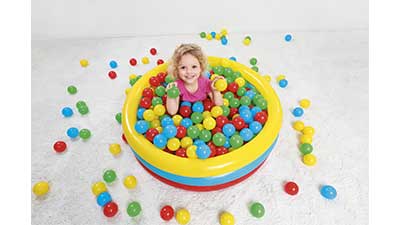 Deal Price:$12.99

---
Product Details
Fisher Price 2.5inch Multi-Colored Play Balls
The large count gives you the option to use a portion of them while storing the rest of them.
This allows you to have plenty of replacement balls in case any of them are lost or damaged.
You could also use all of these Fisher-Price Play Balls to fill your pool or backyard for lots of summertime fun.
Fisher-Price 2.5″ Play Balls, 100 Pieces: Heavy-duty material
Balls filled with air, Smooth seam
Can be used with many Fisher-Price products
Contents: 100 play balls in a reusable zippered bag
Product Description
Add these Fisher-Price Play Balls to a ball pit or a small children's pool. This set comes in four brightly assorted colors for a fun learning and playing experience. These 100 play balls can be lots of fun when played with on their own. They can be even more fun when added to any Fisher-Price Ball Pit such as the Helicopter Ball Pit or 3-Ring Ball Pit.
These air-filled balls are a fun way for little ones to learn to catch and throw. This will help them improve their hand-eye coordination and other motor skills as they crawl, walk or run after the balls. They are made with heavy-duty material and finished with a smooth seam.
They are lightweight and portable in addition to being a fun way for kids to learn colors. Your little ones will have hours of fun and entertainment.
---
Fisher Price 2.5inch Multi-Colored Play Balls At $12.99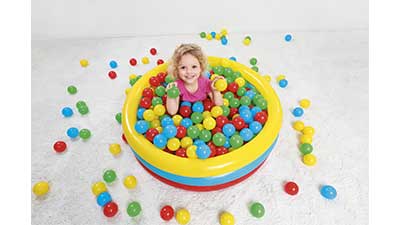 Fisher Price 2.5inch Multi-Colored Play Balls - Fisher-Price 2.5" Play Balls, 100 Pieces: Heavy-duty material, Balls filled with air, Smooth seam
Product SKU: 50638361
Product Brand: Bestway
Product Currency: USD
Product Price: 12.99
Product In-Stock: InStock