Walmart Offering a deal on Electronic Arts The Sims 4 Xbox One. Free 2-day delivery on $35+ orders, Free pickup today.
---
---
Products Details
Electronic Arts The Sims 4 Xbox One
Video Game Platform – Xbox One
Brand – Electronic Arts
Video Game Collection -The Sims
Manufacturer – Electronic Arts
Condition – New
Genre – Simulation
Model – 014633738155
Assembled Product Dimensions (L x W x H) – 9.00 x 6.00 x 1.50 Inches
Release Date – 01/01/1970
Products Description – wire shelf rack
Unleash your imagination and create a unique world of Sims that's an expression of you Explore and customize every detail from Sims to homes, and much more. Choose how Sims look, act, and dress, then decide how they'll live out each day. Design and build incredible homes for every family, then decorate with your favorite furnishings and decor.
Travel to different neighborhoods where you can meet other Sims and learn about their lives. Discover beautiful locations with distinctive environments and go on spontaneous adventures. Manage the ups and downs of Sims' everyday lives and see what happens when you play out scenarios from your own real life.
Tell your stories your way while developing relationships, pursuing careers and life aspirations, and immersing yourself in this extraordinary game, where the possibilities are endless. Play with life.
---
Electronic Arts The Sims 4 Xbox One At $9.88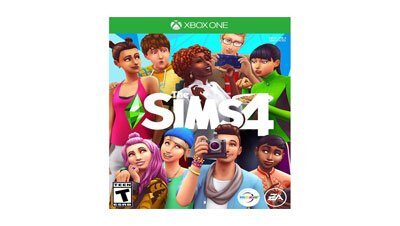 Electronic Arts The Sims 4 Xbox One - Unleash your imagination and create a unique world of Sims that's an expression of you Explore
Product SKU: 220425544
Product Brand: Electronic Arts
Product Currency: USD
Product Price: 9.88
Product In-Stock: InStock